Tap here for the February 2021 Church and School Calendar PDF document.

Message for the Soul:
Make use of God's Word to protect us from the devil, demons and temptations.
Join us on Facebook Live for Sunday worship service at 10 A.M.

Tap here to subscribe to our YouTube Channel for previous church services and announcements.

If you feel comfortable, worship with us on Sunday, December 20th, 2020, in Siloah Lutheran Church for our 10:00 A.M. church service.

For those who plan to attend in person, there will be no Coffee Fellowship, handshakes, or hugs. Siloah is planning for a "contact-less" service.

If you have a face mask, wear it to the service. Otherwise, one will be provided for you. Church doors will open Sunday at 9:15 A.M. and will be closed at 9:45 A.M.

Anyone arriving after 9:45 A.M. will be redirected to Hoffmann Hall, so that the livestream is not interrupted.

We are observing CDC guidelines for social distancing by implementing seating restrictions.

Pastor Peter Leyrer from Risen Savior Lutheran Church will lead us in worship this Wednesday at Siloah Lutheran Church Church.
Thank you for sharing the Gospel on YouTube and Facebook.
As we continue to adhere to CDC guidelines, we observe our church history as we remember our 2011 Black History church service. The above video is the first in a ten-part YouTube series called "Siloah Remembers." Tap here.
Tap the above banner for this month's Gospel message.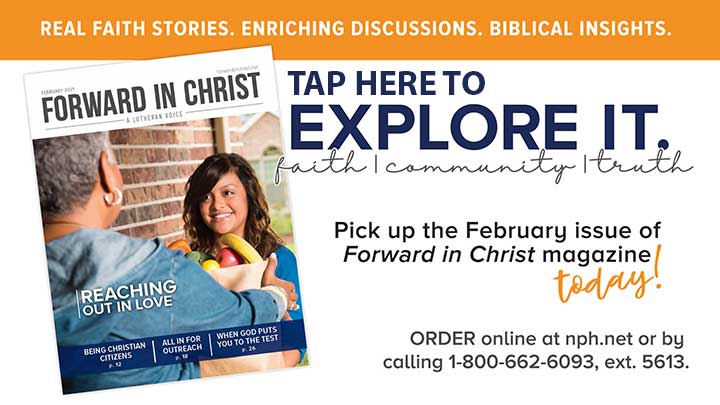 Are you afraid to share the Gospel? View Confidently Sharing Jesus with Friends - Parts 1 through 4 from WELS Congregational Services on Vimeo.

Your gifts will help us demolish the house that we purchased to build a school playground.
All contributions will be matched up to $10,000. To view a picture of the demolition fund at the SimpleGive website, tap here.
Siloah Teacher Installation Ceremony
The above photograph shows our teachers during the August 23, 2020, installation ceremony. We thank God for their service, and we ask Him for continued blessings throughout the school year.
We are still enrolling students in Siloah Lutheran School for the 2020 -2021 school year. For more information, call the school office at (414) 873 – 8240 or tap here.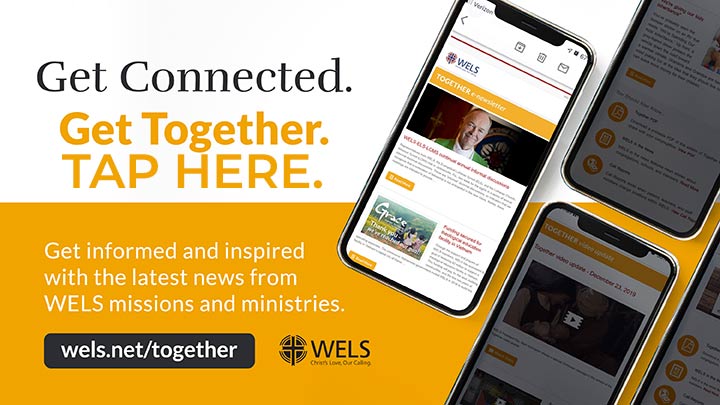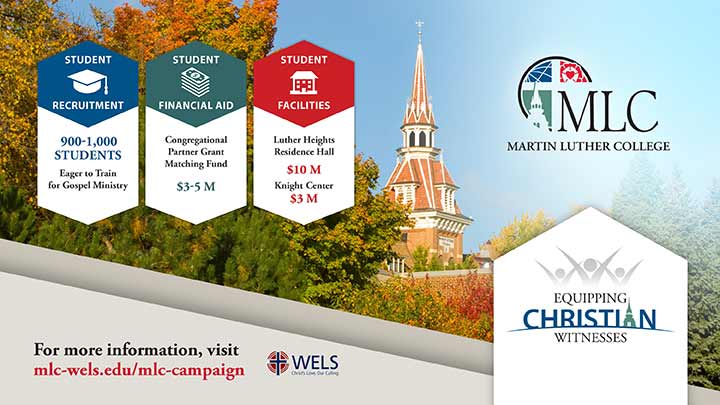 Tap the banner above to view the Equipping Christian Witnesses website.



Are Christians better than other people?
A) Romans 3:10 ""There is none righteous, no, not one;"
B) Christians are favored by God because of their righteousness.
Christians are not better than other people.
Romans 3:23 further states that "for all have sinned and fall short of the glory of God"
Christians cannot gain favor with God.
"Since by nature we do not have the ability to please God, we have no ability to gain his favor. Because God is just, we would have no hope on our own of escaping punishment for our sins." -- from the book Conversion: Not by My Own Choosing by John M. Brenner.
If Christians cannot gain favor with God, then how can they escape punishment from God for their sins?
Ephesians 2:8-9
"For by grace you have been saved through faith, and that not of yourselves; it is the gift of God, not of works, lest anyone should boast."

2 Corinthians 5:21

"For He made Him (Jesus Christ) who knew no sin to be sin for us, that we might become the righteousness of God in Him."

If you have questions about these teachings, come to our Adult Bible study on Sundays at 9:00 A.M. Call our church office at 873-5770 for more information.